The main component of limestone is calcium carbonate, which is widely distributed in nature and can be used as a large amount of construction aggregate after being crushed. Limestone is a medium-low-hardness rock. For limestone crushing, the general equipment for the first crushing is jaw crusher, and for the second crushing, impact crusher, cone crusher and other machines can be used. Among them, impact crusher is particularly common.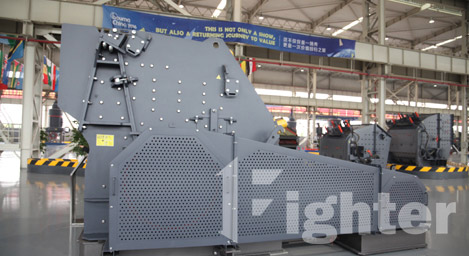 Compared with ordinary impact crusher, what are the advantages of limestone crushing production line?
Large output. CI5X impact crusher integrated application of high-precision rotor with large moment of intertia, involute crushing cavity and other new scientific research results, and the outut has been greatly increased.
The machine is more durable. Impact crusher is suitable for crushing medium and low hardness stones. CI5X impact crusher uses high-strength steel, high wear-resistant materials and stong impact resistance. Therefore, CI5X impact crusher is more wear-resistant and durable than ordinary impact crusher.
CI5X impact crusher adopts a multi-functional full hydraulic operating system to adjust the discharging granularity and it is more convenient to exchange vulnerable parts. CI5X impact crusher is more convenient to operate and maintain, which can reduce labor and time costs.
At present, many large-scale stone crushing production lines are equipped with CI5X impact crusher. If you are interested in CI5X impact crusher machine, you can click on the online customer service for a detailed consultation.