GROUP
NEWS
The process flow of sand making machine production line
A complete sand production line, including jaw crusher, cone crusher (impact crusher), sand making machine, sand washing machine, vibrating feeder, vibrating screen , belt conveyor, etc.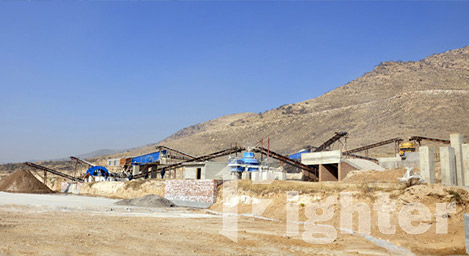 The sand making production line process flow: the raw sand and gravel enter the vibrating feeder, and the sand and gravel are transported to the jaw crusher through the elevator for crushing.After crushing, the raw materials are sent to the sand making machine through the conveyor, and then enters the vibrating screen for screening, and then enters the sand washing machine, after washing to the finished mechanism sand.
The sand making production line has high degree of automation, low operating cost, high crushing rate, large output, less pollution, easy maintenance, the manufactured sand meets the construction sand standard, the product size is uniform, the grain shape is good, and the gradation is reasonable. The equipment configuration of the sand production line is mainly determined according to the customer's stone specifications and output and the use of the stone. We provide comprehensive services before, during and after sales, and configure the process according to the customer's production site.
Related News...
What kind of crusher is used for basalt crushing and sand making?2023-09-24
Sand and gravel crusher2023-09-22
Elevate Your Road Construction Projects with Our Cutting-Edge Grinding Mills2023-09-08
300-500 t/h pebbles and gravel crushing process2023-08-30
200 tons per hour iron ore crushing processing equipment2023-09-24
600 mesh carbon black grinding machine2023-08-27
Barite powder making process and barite grinding mill recommendation2023-08-17
Calcite Grinding And Using2023-08-16