GROUP
NEWS
Efficient basalt crushing and sand making equipment
There are many types of basalt crushers. Different types of crushers play different roles in the processing of material. Generally, the crushing process of basalt is divided into three stages: coarse crushing, medium crushing, and fine crushing (sand making).
Basalt coarse crushing equipment, jaw crusher is suitable for basalt processing. The feed size can reach 1000 mm, and the production capacity can reach 600 tons per hour. It can be combined with cone crusher, impact crusher, sand making machine, etc.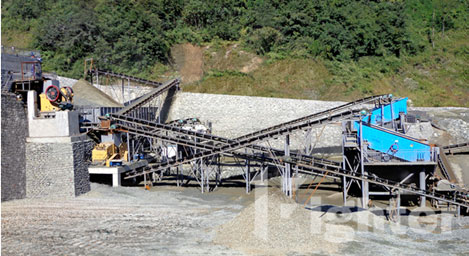 The secondary and fine basalt crushing, such as cone crusher, impact crusher, hammer crusher, etc. Because basalt has a strong hardness, it will affect the wear-resistant parts such as plate hammer and impact plate during the crushing process. The wear of the cone crusher is more serious. Therefore, the cone crusher is a good basalt crushing equipment, mainly used for basalt crushing operations.
Basalt fine crushing, sand making machine serie VSI and other sand making types are available to choose. It uses the principle of "stone-on-rock" or "stone-on-iron" to achieve stone crushing. During the sand making process, the friction between basalt and wear-resistant parts is reduced, which can reduce machine wear.
Related News...
Coarse crushing equipment C6X series jaw crusher2023-06-09
Fighter crawler mobile crusher2023-06-07
GF series vibrating feeder2023-05-31
10-50 t/h LM vertical mill for processing coal
Which equipment should be used for medium and fine crushing?
Vertical mill for slag grinding production line
How to configure a complete basalt crushing production line?
Limestone Grinding Machines2023-05-12