The professional MTW European Trapezium Mill is an upgraded product of the traditional raymond mill machine, which can process 200 mesh bentonite powder.
The newly upgraded MTW European Trapezium Mill equipment can grind ore powder, such as bentonite, marble, limestone, etc. It has high powder extraction rate, good powder quality, high production capacity, low energy consumption, energy saving and environmental protection. It is an ideal 80-400 mesh powder grinder equipment.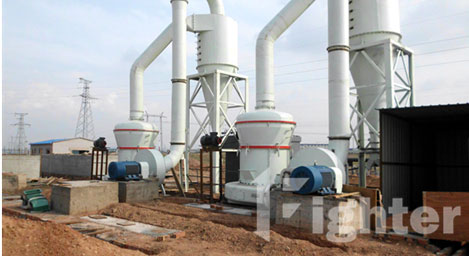 As an environmentally friendly mill, the MTW European Trapezium Mill has many advantages, good performance, stable operation, high cost performance, more materials to grind, and meets the production of 80-400 mesh powder.
Compared with the R type machine, the output can be increased by more than 40%, saving about 30% electricity cost, and the equipment uses a pulse dust collector, with a dust collection rate of 99%, and the it is more environmentally friendly. The mill is easy to maintain, the grinding ring does not need to be dismantled, and the maintenance is easy; and the powder output rate is high, the vibration is small, and the noise is low, which can create broader economic and social benefits.