GROUP
NEWS
What kind of crusher is needed for quartz sand making plant
The main chemical composition of quartzite is quartz-SiO2, which is a metamorphic rock mainly composed of quartz (quartz content is more than 85%).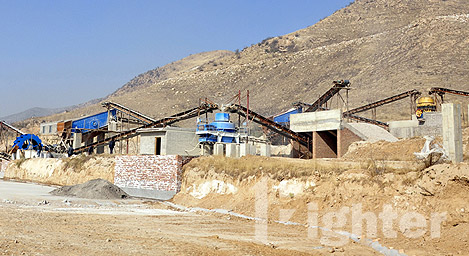 The jaw crusher has a large feeding port, which can meet the crushing work of hard, medium-hard and soft ores and various materials such as large river pebbles, marble, calcite, limestone, basalt, and quartz. Quartz stone is a hard material, which requires relatively high equipment. Jaw crusher can be enough to meet the needs of quartz primary breaking.
The cone crusher can be especially used for the crushing and processing of stones with high hardness, so it is very suitable as the secondary fine crushing equipment of the quartz stone sand production line.
Sand making machine is also called vertical shaft impact crusher. It is suitable for the crushing of soft or medium hard and extremely hard ore materials with hardness not higher than 320Pa. The vertical impact crusher (sand making machine) has two modes: "stone-on-stone" and "stone-on-iron". The "stone-on-stone" mode is used for the processing of highly abrasive materials; The "stone on iron" mode is used for processing materials that are not very abrasive. Vertical impact crusher is an indispensable equipment in the quartz sand production line.
Related News...
The equipment for mineral powder production line with an annual output of 50,000 tons2023-11-22
Promote joint construction of green mines and low-carbon development2023-11-16
200-400 mesh calcite grinding equipment2023-11-08
Fighter Russia office moved to Moscow2023-11-02
What crusher is used for bluestone crushing?2023-11-22
The equipment for metal ore processing2023-11-16
Complete vermiculite grinding production line configuration2023-11-15
What equipment should be used for granite crushing processing?2023-10-30