Diabase has high wear resistance, corrosion resistance and stable chemical properties. Diabase crushed stones have important uses in industry and construction. The rubber asphalt mixture made of diabase aggregate has excellent high temperature stability, water stability, suitable for laying highways, airport runways, building stone, craft stone, and is cast stone raw material, with uniform texture and no cracks.
Dolerite is a high hardness rock, which requires two-stage crushing process, coarse crushing and medium-fine crushing. The main machine uses jaw crusher and cone crusher, which can process stone materials of various specifications.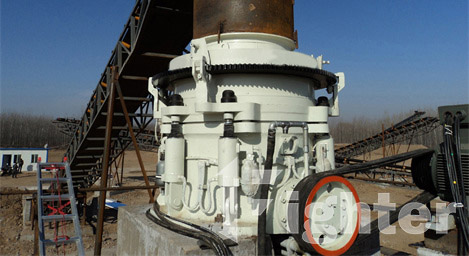 1. New jaw crusher
Main parameters: feed size ≤2000mm capacity 100-2000t/h
The new jaw crusher has a strong crushing ability, and can also crush stones with high hardness. The key components such as front wall, rear wall, movable jaw body, and bearing seat are made of alloy cast steel materials, and the main shaft is made of forging materials with higher comprehensive mechanical properties. Resistant to high shock loads.
2. Cone Crusher
Main parameters: capacity 50-400t/h, feed size 50-300mm
Diabase medium-fine crushing equipment, laminated crushing, good crushing effect for high-hardness materials, good stone particle shape, less needle-like content, fixed by the main shaft, eccentric sleeve rotating around the main shaft structure, can withstand greater crushing power.