Lepidolite is a common lithium mineral and an important mineral for lithium extraction. Lithium extracted after grinding is an important new energy material. The application of lepidolite in the field of new energy is inseparable from the participation of grinding mill, among which vertical grinding mill are widely used. Vertical grinding mill is a large-scale grinding mill equipment. The equipment integrates crushing, drying, grinding, grading and conveying. The system is simple, the layout is compact, the floor space is small, and it can be arranged in the open air, saving a lot of investment costs.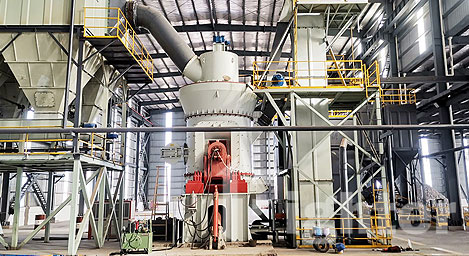 Compared with other mills, vertical mills have many advantages in the grinding of lepidolite:
1. The output is large, and the output of a single vertical mill can reach 6-80 tons per hour, which is suitable for medium and large-scale stone and ore grinding processing projects.
2. The quality of the finished product is stable. According to the different particle size requirements of the finished product, the vertical grinding mill adopts a cage-type powder separator and a conical rotor powder separator respectively. The powder selection accuracy is high and the quality of the finished product is stable, which can meet the high-precision processing requirementsof lepidolite in the field of new energy.
3. The operation cost is low. The grinding roller directly crushes and grinds the material on the grinding disc to reduce energy consumption; the grinding roller sleeve is used to avoid the direct contact between the grinding roller and the grinding disc and reduce wear and tear.
4. It has a certain frying function. The hot air directly contacts the material in the mill, and the drying capacity is strong. If the moisture is not too large, there is no need to configure another dryer.
5. The dust and noise pollution is small, the whole machine works under sealed and negatice pressure, and there is no dust overflow; there is a limit device to avoid destructive impact and vibration noise, and the transmission system adopts a planetary gear reducer, which has low operating noise.
If you are interested in lepidolite vertical grinding mill, please click on the online customer service for a detailed consultation.