GROUP
NEWS
Low investment and high return river pebble production line
The processing of river pebble is divided into three stages: coarse crushing by jaw crusher, medium and fine crushing by impact crusher or cone crusher, and sand shaping by sand making machine.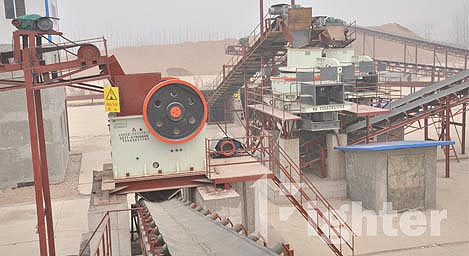 When building a river pebble sand making production line, it is necessary to have its own standards for the production line, because the production line is composed of various sand making equipment, and different equipment has its own specifications. Users should purchase production line equipment reasonably, especially the purchase of fine sand recovery equipment. Many users mistakenly think that in order to recover large output, they have to buy a large-scale fine sand recycling machine. In fact, this is completely wrong. Buying a suitable fine sand recycling machine can not only save trouble, but also the basis for a reasonable investment.
The sand making equipment used in the river pebble sand making and crushing production line produced by our company has the characteristics of high degree of automation, high crushing rate, low operating cost, energy saving and environmental protection, and fine particle size. Our company can provide you with a complete set of technological process solutions and technical support according to specific production requirements to ensure that your needs are met.
Related News...
The equipment for mineral powder production line with an annual output of 50,000 tons2023-11-22
Promote joint construction of green mines and low-carbon development2023-11-16
200-400 mesh calcite grinding equipment2023-11-08
Fighter Russia office moved to Moscow2023-11-02
What crusher is used for bluestone crushing?2023-11-22
The equipment for metal ore processing2023-11-16
Complete vermiculite grinding production line configuration2023-11-15
What equipment should be used for granite crushing processing?2023-10-30