The performance advantage of the vertical shaft impact crusher :
1. The particle size of the finished product obtained by crushing can be effectively adjusted to meet the requirements of the majority of users for the particle size of the finished product, and the wear resistance of the equipment is also very good, and the loss of vulnerable parts is very slow;
2. The important parts are processed with high-quality materials, and there are few failures during the operation of the equipment, which can minimize the maintenance cost;
3. It can handle materials with high water content, and because the equipment does not have a bottom screen design when crushing, there will be no clogging problems;
4. It is equipped with a silencer, which makes the equipment almost no noise during operation, which improves the construction environment of the processing plant;
5. The tailings treatment is also in place, and there is no pollution at the construction site, which really plays a role in protecting the environment and reducing the hazards brought to people by the environment;
6. The price is more economical. Fighter is a direct-selling equipment manufacturer with rich experience in equipment production. The cost of production equipment is also very low, and the price is of course very low.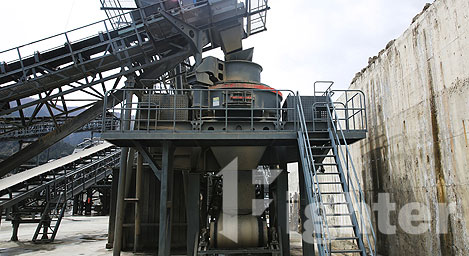 The maintenance points of the vertical shaft impact crusher:
1. Before the equipment is put into use, all parts must be inspected;
2. Under normal working conditions, if the equipment exhibits excessively high bearing temperature, it must be dealt with in time;
3. In the case of severe wear of the hammer and liner, they should be replaced in time to avoid affecting the crushing efficiency of the equipment;
4. The friction surface should be fully lubricated regularly, and the lubricating oil and lubricating parts should always be kept clean, and the lubricating oil should be appropriately replaced according to changes in temperature;
5. When abnormal noise occurs during equipment operation, stop the machine for inspection in time, and restart the equipment after the failure is completely resolved.