GROUP
NEWS
The advantages of mobile crushing station
Compared with the fixed production line, the mobile crushing station has become an ideal equipment choice due to its advantages of small footprint, fast production time and convenient transition. The details are as follows:
1) There is no need for foundation and supporting construction, and the site is crushing on site;
2) It can move the station quickly, suitable for narrow working surface and reduce the transportation cost;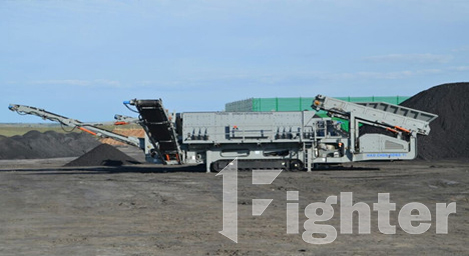 3) Under different working conditions, it can be flexibly combined and matched to reduce investment costs;
4) Simple equipment operation and maintenance, reducing personnel investment costs;
5) Can complete mining, crushing and shipping in one operation, providing more production options.
Related News...
What kind of crusher is used for basalt crushing and sand making?2023-09-24
Sand and gravel crusher2023-09-22
Elevate Your Road Construction Projects with Our Cutting-Edge Grinding Mills2023-09-08
300-500 t/h pebbles and gravel crushing process2023-08-30
200 tons per hour iron ore crushing processing equipment2023-09-24
600 mesh carbon black grinding machine2023-08-27
Barite powder making process and barite grinding mill recommendation2023-08-17
Calcite Grinding And Using2023-08-16