GROUP
NEWS
Neodymium iron boron powder grinding production line
Processing materials: NdFeB recycled materials
Finished fineness: 250 mesh
Equipment used: LM vertical roller mill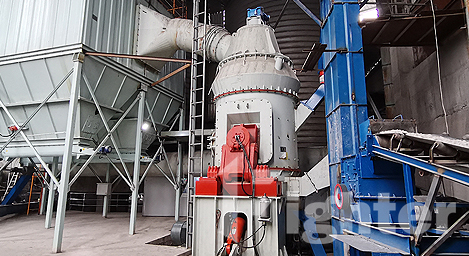 The project adopts intelligent batching, multi-layer furnace roasting, LM vertical roller mill system crushing and grinding, and finally produces mixed rare earth oxides. The entire production system is efficient, energy-saving, environmentally friendly, and highly automated.
NdFeB waste is a valuable rare earth secondary energy source, but the composition of waste from different sources is different, and the equipment requirements are extremely high in the grinding preparation process. NdFeB powder with stable purity, narrow particle size distribution and good fluidity is conducive to the production of magnetic rare earth products with excellent performance. The LM vertical roller mill perfectly matches the requirements of NdFeB grinding powder. It can not only achieve high product purity and precise particle size control, but also save energy and reduce consumption. It has a high degree of intelligence and can continue to produce stably for 24 hours.
If you are interested in NdFeB powder grinding mill, please click on the online customer service for a detailed consultatio
Related News...
Coarse crushing equipment C6X series jaw crusher2023-06-09
Fighter crawler mobile crusher2023-06-07
GF series vibrating feeder2023-05-31
10-50 t/h LM vertical mill for processing coal
Which equipment should be used for medium and fine crushing?
Vertical mill for slag grinding production line
How to configure a complete basalt crushing production line?
Limestone Grinding Machines2023-05-12