With the continuous development of science and technology, there are many types of crushing equipment in the field of mining equipment, among which the mobile crushing station is more popular machine at present. The design of the equipment structure is more rational, and it has more outstanding advantages, withe the characteristics of simple operation, flexibility, energy saving and environmental protection. It has obvious effect on the crushing of construction waste, which is very convenient and quick, solves problems for the construction field.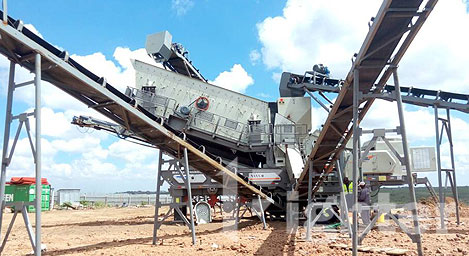 Construction waste mobile crushing station is a new type of intelligent mobile crushing equipment. Its structural design is relatively innovative. Its design is mainly based on the actual production needs of users, and there are various configuration schemes. The machine is mainly composed of crushing equipment, feeding equipment, screening equipment, conveyors, etc. Fighter Corporation has dozens of design combinations for mobile crushing stations, which can be used for processing and production needs of users. Coarse crushing or fine crushing equipment can be flexibly configured according to the actual processing needs, and the model suitable for you can be selected to achieve better processing effect. At present, the types of popular construction waste mobile crushing stations include: construction waste mobile jaw crushing station, construction waste mobile impact crushing station, construction waste mobile cone crushing station, etc.
With the continuous development of construction, highway, railway, urban construction and other projects, the emergence of construction waste has brought more troubles to people, not only polluting the environment, but also having hidden dangers. Since the emergence of the construction waste mobile crushing station, with its own advantages of high yield, flexibility and intelligence, it has easily helped people purify a green living space and facilitated the rapid development of ecological construction.
If you are interested in construction waste mobile crushing station, please click on the online customer service for a detailed consultation.