As a large and essential basic raw material, sand and gravel aggregates have become a new choice in the field of infrastructure engineering.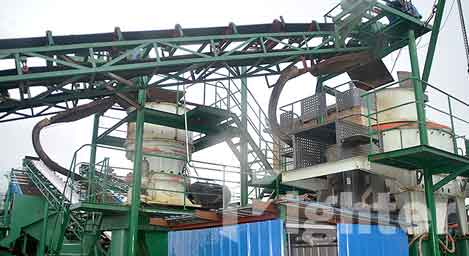 Sand and gravel aggregates are processed by crushers and sand making machines from materials with different hardnesses. In order to process high-quality sand and gravel aggregates, two conditions must be met, the selection of qualified stone materials and the selection of suitable sand making equipment.
So what equipment is needes to process sand and gravel aggregates?
Crushing equipment: For the crushing of raw material, the commonly used crushing equipment includes jaw crusher, cone crusher, impact crusher, etc., to process the raw material below 50mm, which is convenient for the processing of sand making machine.
Sand making and washing equipment: The sand making machine is responsible for processing the crushed stones into various specifications of sand and gravel aggregates, and the sand washing machine is responsible for the cleaning of the sand and gravel aggregates.
Auxiliary equipment: Auxiliary equipment includes vibrating feeder, belt conveyor and vibrating screen, which are responsible for feeding, conveying and screening of sand and gravel respectively, and are indispensable sand making equipment;
Environmental protection equipment: In order to improve the environmental protection of high-quality sand and gravel aggregates, environmental protection equipment such as dust removal and noise reduction are usually equipped.
If you are interested in sand and gravel aggregate processing equipment, please click on the online customer service for a detailed consultation.