GROUP
NEWS
Fighter Corporation is committed to hard rock aggregate preparation process and intelligent control technology
The technology makes full use of the high-efficiency crushing advantages of the extrusion crushing principle, and forms a flexible production process of coarse, medium and fine crushing by combining jaw crusher, cone crusher, vertical shaft impact crusher, vibrating screen and other equipment. After the raw materials pass through the primary crushing equipment, the crushed materials are transported to the secondary crushing equipment through the belt conveyor. The crushed materials are conveyed to the vibrating screen by the belt conveyor, and the sieved materials are discharged in layers. The unqualified materials are again finely crushed and ultra-finely crushed to produce qualified products.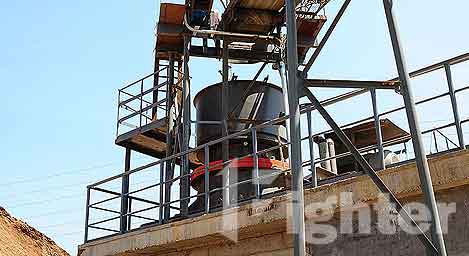 Promotion prospects
This technology can improve the crushing efficiency of hard rock aggregates, reduce the content of needle-like particles of crushed stone, optimize product gradation, and speed up the repeated and comprehensive utilization of tailings waste, and can be widely used in construction aggregate industry.
The key products of the company's process upgrade, such ad C6X jaw crusher, HPT multi-cylinder hydraulic cone crusher, HST single-cylinder hydraulic cone crusher, can meet the multiple requiremets of hard rock aggregate preparation on capacity, particle size, environmental protection degree and intelligence degree.
If you are interested in construction aggregate crushing equipment, please click on the online customer service for a detailed consultation.
Related News...
The equipment for mineral powder production line with an annual output of 50,000 tons2023-11-22
Promote joint construction of green mines and low-carbon development2023-11-16
200-400 mesh calcite grinding equipment2023-11-08
Fighter Russia office moved to Moscow2023-11-02
What crusher is used for bluestone crushing?2023-11-22
The equipment for metal ore processing2023-11-16
Complete vermiculite grinding production line configuration2023-11-15
What equipment should be used for granite crushing processing?2023-10-30