GROUP
NEWS
200 mesh bentonite grinding equipment and process flow
Bentonite is a non-metallic ore with a soft texture. If the size of the original ore is too large, it can be initially crushed and then ground with a pulverizer to select the finished powder that meets the fineness.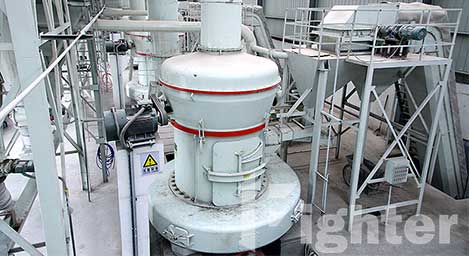 Production Process:
1.Crushing: The Mohs hardness of bentonite is 1-2, which is a soft non-metallic mineral and can be initially crushed.
2.Drying: Natural or heated drying can be used to remove moisture (water content ≤12%-6%). In order to prevent the performance of bentonite from changing due to structural changes of montmorillonite, the drying temperature should be lower than 250 °C, and the time should not be too long.
3.Milling: In order to meet the requirements of high fineness of bentonite in industries such as paper, plastic and rubber products. Bentonite grinding equipment can usually choose MTW European Trapezium Mill, TGM Super Pressure Trapezium Mill and Vertical Mill.
Generally, the application field of bentonite requires a powder fineness of 200 mesh. The above-mentioned mills can meet the requirements. Each series of mills has different models, which can be selected according to specific production needs.
Related News...
Coarse crushing equipment C6X series jaw crusher2023-06-09
Fighter crawler mobile crusher2023-06-07
GF series vibrating feeder2023-05-31
10-50 t/h LM vertical mill for processing coal
Which equipment should be used for medium and fine crushing?
Vertical mill for slag grinding production line
How to configure a complete basalt crushing production line?
Limestone Grinding Machines2023-05-12