Bentonite generally has a hardness of 1-2 (some are relatively hard), and a density of 2-3g/cm3. Also known as bentonite, bentonite or bentonite, it is a non-metallic mineral with montmorillonite as the main mineral component. It is generally white and light yellow, and it is light gray, light green, pink and brown due to changes in iron content. Red, brick red, gray black, etc. Hardness 1~2, density 2~3g/cm3. Bentonite can be divided into sodium-based bentonite (alkaline soil), calcium-based bentonite (alkaline-earth soil), natural bleaching earth (acidic soil or acid white clay), and calcium-based bentonite includes calcium-sodium base and calcium-magnesium base.
For 200-325 mesh bentonite grinding, we recommend you to use our MTW series upgraded Raymond mill, which is more efficient and energy-saving than ordinary Raymond mills.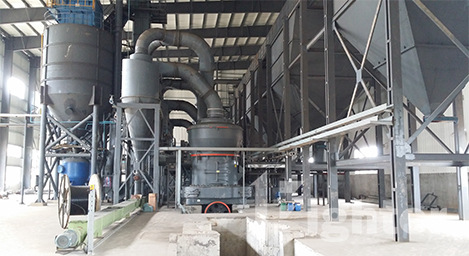 Bentonite processing technology:
1.Sodiumization stage: Most of the bentonite in nature is calcium-based bentonite, and the performance of calcium-based bentonite is poorer than that of sodium-based bentonite.
2.Drying stage: The sodium bentonite has a high moisture content and needs to be dried by a dryer to reduce the moisture content.
3.Milling stage: After drying, the bentonite is crushed until the ore that meets the feeding requirements of the mill is lifted by the elevator to the storage hopper, and then the electromagnetic vibrating feeder evenly feeds the main machine of the mill.
4.Classification stage: The ground materials are classified through the powder classifier with the system airflow, and the unqualified powder is classified by the classifier and returned to the main mill for re-grinding.
5.Powder collection stage: the fine powder enters the powder collection system with the air flow through the pipeline, the air and powder are separated, and the finished powder is sent to the finished product silo by the conveying device, and then uniformly packed by a powder tanker or an automatic baler.