This is first determined according to the attributes and hardness of the rock of granite. Granite is a high -hardness rock, which is difficult to be crushed and wear a large wear.
Generally, jaw crusher needs to be used to crush the granite to 10-30cm.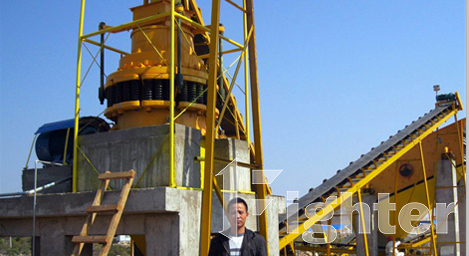 The secondary crusher, for hard rocks such as granite, cone crusher are a more appropriate choice. At present, the commonly used spring cone crusher and hydraulic cone crusher can be selected according to different cavity types.
The cone crusher can crush stone into different specifications such as 5-10/10-15/15-20/20-31.5.
If a line is required to produce mechanism sand at the same time, the sand making machine can be added after the cone crusher, and the 0-5mm mechanism sand can be made.
It is supplemented by supporting equipment such as feeders, vibration screen, belt conveyors, sand washing machines.
This is a relatively complete granite crushing production solution, which can increase or decrease equipment in actual production conditions.