Granite is a high-hardness rock, and it is difficult to crush. If the equipment configuration is not suitable, it will cause great wear and tear, and the later maintenance cost is relatively high. So what kind of crusher dose granite crushing need?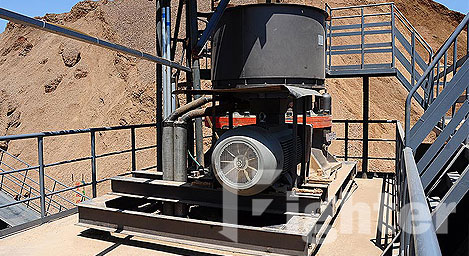 For primary crushing, jaw crusher is usually used, and the size of the finished product after crushing is 10-30 cm. If the size of the raw material is not too large, ut can also directly enter the secondary crushing link.
For secondary crushing, it is more appropriate to use a cone crusher. Fighter Corporation produces CS series spring cone crusher, HPT multi-cylinder hydraulic cone crusher, and HST single-cylinder hydraulic cone crusher. In the crushing of granite and other metal ores, HPT multi-cylinder hydraulic cone crusher and HST single-cylinder hydraulic cone crusher are usually combined for crushing, which has higher efficiency, less wear, and can better meet the requirements of discharge size and product particle shape.
For tertiary crushing, if you need to produce sand and the same time, you need to configure a sand making machine, which has the effect of stone shaping.
In the middle of each crushing link, it is connected by a belt conveyor, supplemented by a feeder, a vibrating screen, a sand washing machine anf other equipment, which is a complete granite crushing producrion line. Specifically, the equipment is also reasonably increased or decreased according to the actual production situation.
If you are interested in granite crushing prodution line, please click on the online customer service for a detailed consultation.