GROUP
NEWS
Introduction of PE Jaw Crusher
In material crushing, especially in sand and gravel aggregate production equipment, jaw crusher is a very widely used equipment. It is used for the first pass of crushing, and is used for primary crushing to coarsely crush large pieces of material.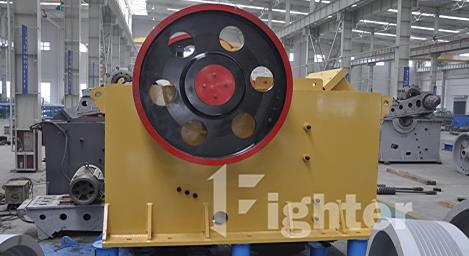 The working principle of the jaw crusher is not complicated. The motor drives the pulley through the belt, and the movable jaw moves up and down through the eccentric shaft to squeeze the crushed material. When the movable jaw rises, the angle between the toggle plate and the movable jaw becomes larger, thereby pushing the movable jaw plate to approach the fixed jaw plate, and the material is squeezed and crushed at the same time; when the movable jaw goes down, the angle between the toggle plate and the movable jaw becomes smaller , The movable jaw plate leaves the fixed jaw plate under the action of the pull rod and the spring, and the crushed materials are discharged from the lower opening of the crushing cavity.
Jaw crushers are widely used. Common materials such as granite and basalt are not only high in hardness, but also highly abrasive. They are not suitable for hammer crushing or impact crushing. The installation and debugging of gyratory crushers are complicated and the cost of use is high. Jaw crushing has become a common choice. High, and easy to use and maintain.
Jaw crushers are suitable for crushing various soft and hard materials. Common application fields include mining, construction solid waste recycling, pre-crushing under mines, etc. The crushing effect is remarkable. In addition, jaw crushers are not only used in factories, but also assembled on mobile stations in large numbers.
Related News...
The equipment for mineral powder production line with an annual output of 50,000 tons2023-11-22
Promote joint construction of green mines and low-carbon development2023-11-16
200-400 mesh calcite grinding equipment2023-11-08
Fighter Russia office moved to Moscow2023-11-02
What crusher is used for bluestone crushing?2023-11-22
The equipment for metal ore processing2023-11-16
Complete vermiculite grinding production line configuration2023-11-15
What equipment should be used for granite crushing processing?2023-10-30