GROUP
NEWS
The repair and maintenance of mobile crushing plant
Compared with the fixed production line, the repair and maintenance of the mobile station will be simpler. This is because the mobile station rack itself does not need to be repaired, and the maintenance problem is mainly aimed at the host equipment on the rack. In this case, strong and experienced manufacturers will give priority to mainstream equipment when they are equipped with host equipment to ensure the automatic maintenance function of the host as much as possible, and realize maintenance-free and operation-free in many aspects. For example, the jaw crusher is equipped with an automatic lubricating device, and an electronic control system is set to control the oil dispenser, so as to automatically add lubricating oil. This method saves a lot of labor costs, and only requires one inspector to deal with emergencies.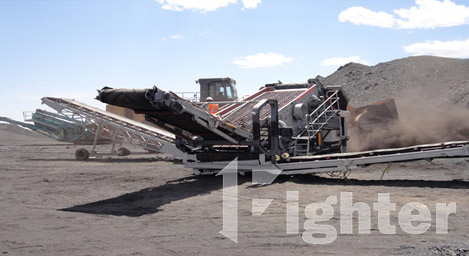 As far as the daily maintenance of the mobile crushing station is concerned, it is mainly to check whether the bolts of the main machine equipment are loose when the machine is shut down, and the frequency is about once a week;
There is also the normal maintenance of the belt conveyor, which can be checked once in two or three days;
If the equipment is equipped with shock absorbers, it is also necessary to check whether the shock absorbers are damaged.
Under the current market demand, mobile stations are basically developing in the direction of automation and intelligence, and daily maintenance is becoming more and more convenient.
Related News...
What kind of crusher is used for basalt crushing and sand making?2023-09-24
Sand and gravel crusher2023-09-22
Elevate Your Road Construction Projects with Our Cutting-Edge Grinding Mills2023-09-08
300-500 t/h pebbles and gravel crushing process2023-08-30
200 tons per hour iron ore crushing processing equipment2023-09-24
600 mesh carbon black grinding machine2023-08-27
Barite powder making process and barite grinding mill recommendation2023-08-17
Calcite Grinding And Using2023-08-16