GROUP
NEWS
The advantages of Fighter's impact crusher
Fighter not only has a traditional PF series impact crusher, but also has PFW hydraulic impact crusher, which is the new European type impact crusher. The impact crusher produced by Fighter has the following obvious characteristics:
1. Large impact crusher has large outlet, belongs to deep cavity crushing equipment, large crushing ratio, large inlet particle size;
2. During the falling process, the material is suspended until it is broken, and the energy consumption loss is small;
3. Use a new type of high -wear -resistant material hammer head to improve the service life of abrasives;
4. Adopt a new hydraulic device, the case is flipped, and it is more convenient for maintenance;
5. Overall compact, convenient transportation and installation.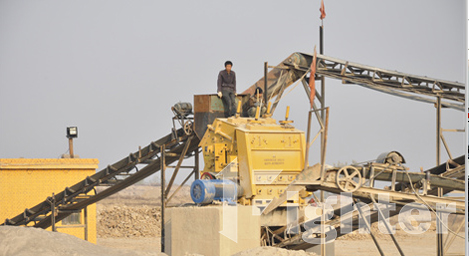 Related News...
What kind of crusher is used for basalt crushing and sand making?2023-09-24
Sand and gravel crusher2023-09-22
Elevate Your Road Construction Projects with Our Cutting-Edge Grinding Mills2023-09-08
300-500 t/h pebbles and gravel crushing process2023-08-30
200 tons per hour iron ore crushing processing equipment2023-09-24
600 mesh carbon black grinding machine2023-08-27
Barite powder making process and barite grinding mill recommendation2023-08-17
Calcite Grinding And Using2023-08-16