Processed materials: limestone (stone plant tailings, low-value stone chips)
Capacity: 75tph
Feed particle size: 5-15mm
Discharge particle size: Max=2.5mm
Natural sand is becoming more and more scarce and expensive, and manufactured sand has developed rapidly as a substitute for natural sand.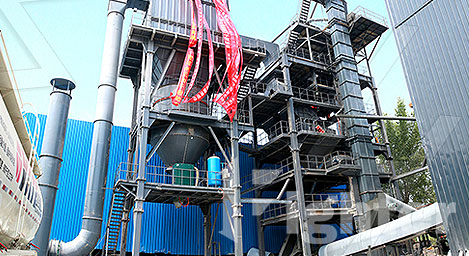 With the favorable policy of tailings recycling and reuse, the customer purchased a dry sand making system from our company, which is used for making sand from tailings in a stone plant, which solves the problem of traditional wet sand making with large fineness modulus, low output, and large dust pollution. The excess stone powder is recycled, the produced stones and sand are of good particle shape, the sand gradation is reasonable, the concrete configuration of the mixing station is very stable, and the cement consumption is also reduced, and the production cost is reduced.
Customer Reviews
The entire VU aggregate optimization system production line provided by Fighter Corporation has a reasonable design, compact structure and smooth operation, which maximizes production efficiency and minimizes operating costs, and there is no dust during the production process of the entire production line.
In order to facilitate the maintenance of the machine, provide us with a complete set of manuals for the machine. This manual accurately labels each component of the machine, which provides great convenience for us to purchase replacement parts.
If you are interested in VU aggregate optimization system, please click on the online customer service for a detailed consultation.