With the development of the ultrafine powder industry, limestone powder, calcium carbonate powder and other stone powders are used in the paper industry, so barite powder is not only used in petroleum, chemical, paint, filler and other industrial sectors, but also in the textile industry. So what equipment are there for the production of barite powder? The recommended production equipment is described below qccording to different discharge particle sizes.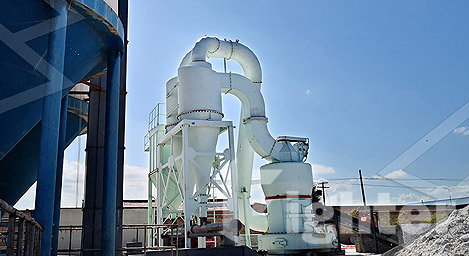 The barite is firstly crushed by the crusher, and after crushing to ≤50 mm, it enters the grinding mill. The main grinding mills are: 80-400 mesh fine powder: LM vertical mill, MTW european trapezium mill, TGM super pressure trapezium mill; 400-3250 mesh ultra-fine powder: LUM series superfine vertical roller grinding mill, MW series micro powder mill. Then the use of barite powder in the textile industry is important for the quality of the cloth and the shape of the cloth, which are two sharp tools to attract customers. If the barite powder is used, the quality of the cloth will be improved and the production cost will be reduced.
Barite powder is more and more widely used. Deep processing of barite, such as ultra-fine powder, purofication and surface modification, can not only broaden the application field, but also have better economic benefits, and it has a large demand in domestic and foreign markets. With more and more options for barite deep processing equipment, how to choose a good barite powder processing equipment is also a particularly important issue. A series of barite powder grinding mills developed and produced by Fighter Corporation can produce barite powder 80-3250 mesh, from crushing-screening-gravity-dehydration-drying-grinding integration.
If you are interested in barite powder grinding mill, please click on the online customer service for a detailed consultation.