Sand washing machine
HOME | PRODUCTS | Sand washing machine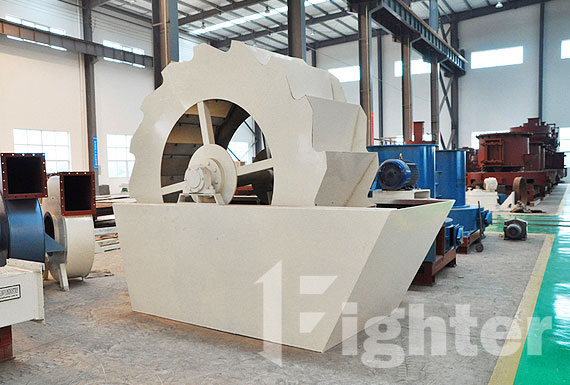 Processed Materials:
River pebble, granite, basalt, iron ore, limestone, calcite, etc.
Applications:
Sand and gravel yard, concrete sand making, dry mortar, machine-made sand, power plant desulfurization, quartz sand, etc. Type :sand washing machines
Type:Sand Washing Machine Input:≤10mm
+ Overview
XSD series sand washing machine is developed by adopting domestic and foreign technology. The sand making machine has three functions of cleaning. It is widely used in the washing, grading and separate the fine-grained and coarse-grained materials, building materials, and other industries. It is suitable for producing the construction sand.
+ Learn More About Sand washing machine
1.The structure is simple,with low failure rate, and it has three functions of cleaning and grading.
2.Large processing capacity, high cleanliness, low water consumption, low power consumption, low loss of fine sand and stone powder.
3.Low accident rate.
The impeller drive bearing device is isolated from water and water-receiving materials, which can prevent the bearing from being damaged by water, sand and pollutants.
4.Novel structure
The novel sealing structure, the fully enclosed oil transmission device will ensure the high performance of the equipment.
+ Specifications - Technical Data
| | | | | | | |
| --- | --- | --- | --- | --- | --- | --- |
| Model | Wheel Size (mm) | Max feed size (mm) | Power (kW/HP) | Weight (t) | Capacity (t/h) | Overall dimension (mm) |
| XSD2610 | Φ2600×1000 | 10 | 5.5 | 2.7 | 20-50 | 3255×1982×2690 |
| XSD2816 | Φ2800×1600 | 10 | 11 | 3 | 30-60 | 3540×3000×2880 |
| XSD3016 | Φ3000×1600 | 10 | 15 | 3.3 | 50-100 | 3845×3000×3080 |
| XSD3220 | Φ3200×2000 | 10 | 15(20) | 8.3 | 60-150 | 4150×3500×3300 |
| XSD3620 | Φ3600×2000 | 10 | 18.5(25) | 9.8 | 80-150 | 4500×3500×3700 |