HOME | PRODUCTS | Vertical mill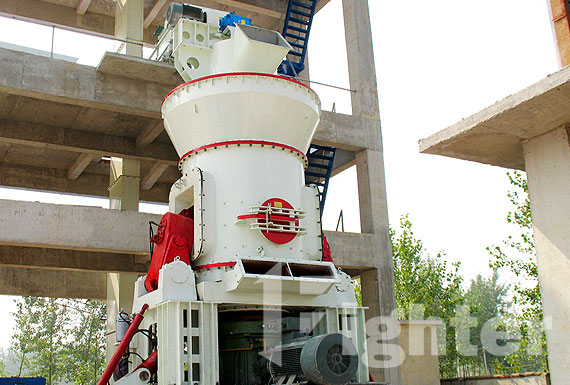 Processed Materials:
Limestone, calcite, dolomite, petroleum coke, gypsum, barite, marble, talc, coal powder, etc.
Applications:
Calcium carbonate processing, gypsum powder processing, power plant desulfurization, non-metallic mineral pulverization, coal powder preparation, etc.
Type:Vertical mill Input:0-20 mm
+ Overview
Vertical mill is a kind of grinding equipment that can be widely used to process non-metallic ores with Mohs hardness lower than 8, such as calcite, barite, dolomite, calcium carbonate, feldspar, bluestone , limestone, etc., It is the most ideal grinding equipment for processing fine stone powder at present. Fighter Corporation produces LM vertical mill and LUM Vertical Roller Mill for your choice. LM vertical mill is a large-scale grinding equipment that integrates crushing, grinding, powder selection, drying, and material conveying. It has the characteristics of centralized process flow, small area, low investment, high efficiency, energy saving, and environmental protection. LUM Vertical Roller Mill is a new type of ultra-fine grinding equipment independently designed based on ordinary vertical mills, using the current advanced Taiwan grinding roller technology and German powder selection technology. It integrates ultra-fine grinding, grading, and conveying. It is an ultra-fine powder milling equipment with excellent performance.
+ Learn More About Vertical mill
1. Short grinding time and low iron content
2. Digital processing with higher precision
3. Hydraulic device makes maintenance more convenient
4. Frequency conversion control makes fineness adjustment convenient and quick
5. Easy maintenance and environmental protection
+ Specifications - Technical Data
LM Vertical Mill
Series
Ore Mill
Model
LM130K
LM150K
LM170K
LM190K
LM220K
LM240K
LM280K
LM340K
LM370K
Disc Dia. (mm)
1300
1500
1700
1900
2200
2400
2800
3400
3700
Capacity (t/h)
10~30
13~40
18~57
23~72
36~114
41~128
50~196
70~260
90~320
Output fineness
micron
170~45
170~45
170~45
170~45
170~45
170~45
170~45
170~45
170~45
mesh
80~325
80~325
80~325
80~325
80~325
80~325
80~325
80~325
80~325
Product moisture
≤1%
≤1%
≤1%
≤1%
≤1%
≤1%
≤1%
≤1%
≤1%
Max.input size (mm)
<38
<40
<42
<45
<50
<55
<58
<62
<65
Best input moistrure
<4%
<4%
<4%
<4%
<4%
<4%
<4%
<4%
<4%
input moistrure(drying required)
4~15%
4~15%
4~15%
4~15%
4~15%
4~15%
4~15%
4~15%
4~15%
Inlet air temperature (℃)
<350
<350
<350
<350
<350
<350
<350
<350
<350
Outlet air temperature (℃)
70~95
70~95
70~95
70~95
70~95
70~95
70~95
70~95
70~95
Power (KW)
185~220
250~280
355~400
450~500
710~800
800~900
1120
1800
2240
Series
Coal mill
Model
LM130M
LM150M
LM170M
LM190M
LM220M
LM240M
Disc Dia. (mm)
1300
1500
1700
1900
2200
2400
Capacity (t/h)
10~15
16~22
20~28
26~35
35~45
40~50
fineness (R0.08)
<15%
<15%
<15%
<15%
<15%
<15%
Coal powder moisture
<1%
<1%
<1%
<1%
<1%
<1%
Max.input size (mm)
<38
<40
<42
<45
<50
<55
input moistrure
<15%
<15%
<15%
<15%
<15%
<15%
Inlet air temperature (℃)
<350
<350
<350
<350
<350
<350
Outlet air temperature (℃)
75~95
75~95
75~95
75~95
75~95
75~95
Dimension
Lmm
3500
4200
4700
8500
10200
11700
Wmm
3400
3900
4500
5600
6700
7710
H mm
5800
7100
8300
8800
10600
12200
Weight (t)
46
75
94
100
122
157
Series
LM for hard materials
Model
LM130N
LM150N
LM170N
LM190N
LM220N
LM240N
LM280N
LM340N
LM370N
Disc Dia. (mm)
1300
1500
1700
1900
2200
2400
2800
3400
3700
Capacity (t/h)
7~11
9~13
11~15
14~20
22~26
27~35
48~55
65~89
90~100
Output fineness
Micron(μm)
170~45
170~45
170~45
170~45
170~45
170~45
170~45
170~45
170~45
mesh
80~325
80~325
80~325
80~325
80~325
80~325
80~325
80~325
80~325
Moisture of slag
≤12%
Product Blaine
≥420㎡/kg
product moisture
≤1%
Main mill power(kw)
200
280
400
500
800
900
1120
1800
2240
LUM Vertical Roller Mill
Model Specification Name
LUM1125X
LUM1232X
LUM1436X
Intermediate diameter of the millstone (mm)
1100
1200
1400
Quantity of the rollers(piece)
3
3
3
Granularity of the feeding material D90(mm)
< 10 Max. 15mm
< 10 Max.15mm
< 10 Max.20mm
Moisture of the feeding material
< 3%
Capacity (t/h)
5~14
7~16
9~18
Fineness(mm)
Generally in 0.045-0.02, the finest can reach 0.01.
Power of the main motor(KW)
250
315
355
Power of multiple powder concentrator & quantity
15KW×5
15KW×7
15KW×7