In the Philippines, the "country of a thousand islands" rich in mineral resources, a river pebble crushing production line was successfully completed and put into operation. This project was built by Liming Heavy Industry. It is the masterpiece of our company's NK series of new products entering the Philippine market. It attracted much attention once completed.
Liming Heavy Industry's service target this time is a large construction company. The owner owns multiple mixing station factories and has outstanding comprehensive strength. The customer selected local common river pebbles as processing materials, selected Liming Heavy Industry mobile jaw crusher and mobile cone crusher as host equipment, equipped with mobile vibrating screen and sand washing machine to produce high-quality aggregates of various specifications, mainly serving the Local infrastructure construction and real estate development.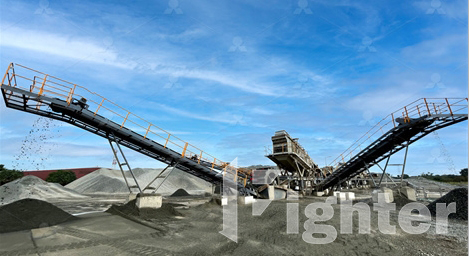 Project Overview:
Processing materials: river pebbles
Feeding particle size: ≤630mm
Discharge particle size: 5mm, 10mm, 20mm, 38mm
Capacity: 200-250T/H
Application areas: construction and building materials
Equipment configuration: NK75J mobile jaw crusher
​​​​​​                                                NK300HS mobile cone crusher
NK200S mobile vibrating screen
XSD3016 sand washing machine
Since it was put into operation in August, this mobile production line has been fully recognized by customers for its stable operation, easy operation and maintenance, and excellent finished product grain shape, and has also become a model project for local river pebble crushing!