Processing materials: construction waste
Capacity: 150-200T/H
Feed particle size: 0-630mm
Discharge particle size: 0-5-10-20-40mm
The project consists of a NK75J mobile jaw crusher station, a NK1214IS mobile impact crusher and pre-screening station and a NK200S-3 mobile screening station. The process is complete and the equipment is light and flexible.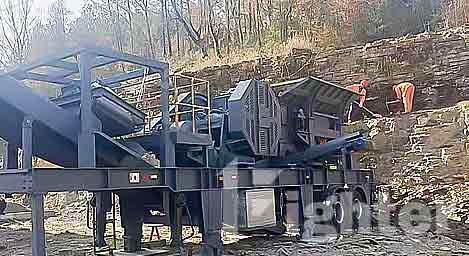 After crushing and screening, construction waste becomes recycled aggregate, filling the market gap of local infrastructure materials.
As a common equipment for on-site recycling of construcrion waste, mobile crushing stations are very popular in the market. Its advantage is that various equipment on the production line can be moved to the processing point at will, which can not only reduce the transportation cost of raw materials, but also avoid secondary pollution.
The NK series mobile crushing station is a new tire mobile crushing station deceloped by the company. It can meet the diversified needs of customers and has the characteristics of high quality, high production capacity and strong practicability.
If you are interested in NK series mobile crushing station, please click on the online customer service for a detailed consultation.