GROUP
NEWS
LM vertical roller mill for bauxite grinding
The main component of bauxite is alumina, which has the characteristics of earthy minerals and is an important industrial raw material. Bauxite has a wide range of uses. In order to make better use of it, usually we will carry out deep processing of bauxite, and use grinding equipment to grind bauxite ore into different fineness.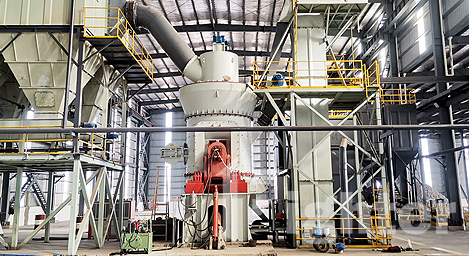 In the process of bauxite processing, the grinding link is a very critical link. Through grinding, bauxite can be ground into powder with appropriate fineness to increase the added value of the product. However, during the grinding process, due to the high density and hardness of bauxite, there are high requirements for the selection and use quality of the grinding machine. LM series vertical roller mill is the main equipment in the bauxite grinding process. It integrates crushing, drying, grinding and powder selection, has a number of independent patented technologies and intellectual property rights, and its main technical and economic indicators have reached the international advanced level.
As an overall solution provider of grinding equipment with more than 30 years of experience, Fighter Corporation has accumulated rich experience in many projects, and has advanced process design and professional technical team. For the bauxite grinding production line, Fighter Corporation can provide customers with a comprehensive overall solution. From the initial planning of the project to the selection and supply of equipment and the post-project commissioning training, Fighter Corporation has always used high standards and high technology to ensure that the project can be carried out smoothly and delivered with high quality.
If you are interested in bauxite grinding production line, please click on the online customer service for a detailed consultation.
Related News...
What kind of crusher is used for basalt crushing and sand making?2023-09-24
Sand and gravel crusher2023-09-22
Elevate Your Road Construction Projects with Our Cutting-Edge Grinding Mills2023-09-08
300-500 t/h pebbles and gravel crushing process2023-08-30
200 tons per hour iron ore crushing processing equipment2023-09-24
600 mesh carbon black grinding machine2023-08-27
Barite powder making process and barite grinding mill recommendation2023-08-17
Calcite Grinding And Using2023-08-16