In recent years, industries such as metallurgy, building materials, and chemicals are in an era of technological development and process change. For example, the high blast temperature and fire air volume operation of blast furnaces in iron and steel enterprises and the enlargement of blast furnaces. In terms of steelmaking and continuous casting, converter and electric furnace steelmaking technology has progressed, especially the continuous improvement of high-power and ultra-high-power electric furnaces. In the building materials industry, such as the continuous development of float glass production technology, the large-scale glass melting tank, and the introduction of foreign modern pit furnaces, etc. All this has prompted the development and application of new refractory materials.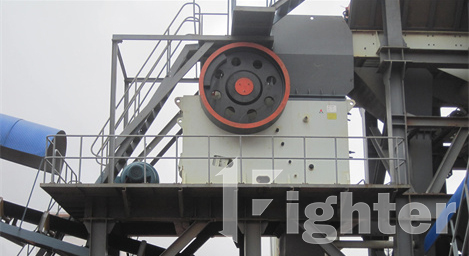 For the processing of refractory materials, Fighter produces various crushing equipment and milling equipment, such as primary jaw crusher series mobile crusher, medium crushing impact crusher series mobile crusher, European type jaw crusher, PE jaw crusher, PF impact crusher, sand making machine, etc., which can be used for mineral processing in chemical industry, cement, refractory materials, abrasives, building materials and other industrial sectors, finely crushed ores, rocks and refractory materials with high and medium hardness. Especially in refractory materials and mining industry, it has better effect than general crushing machinery. In recent years, it has also been widely used in industries such as crushing steel sand. Various types of crushers have different specifications and different scopes of use. At present, jaw crushers or cone crushers are mostly used for coarse crushing in the dressing plant; standard cone crushers are used for medium crushing; short head cone crushers are used for fine crushing.
The jaw crusher developed by Fighter is mainly used for medium-sized crushing of various ores and bulk materials, and is widely used in mining, smelting, building materials, roads, railways, water conservancy and chemical industries. Jaw crusher is currently the most widely used crusher. It has the advantages of large crushing ratio, uniform particle size of finished product, low operating cost, simple structure, and convenient maintenance.It can crush materials with a compressive strength below 350 MPa. The 750*1060 jaw crusher produced by Fighter is a deep cavity equipment with a long crushing stroke, which is conducive to crushing materials. Compared with similar products, it has a larger output.