In order to satisfy the calcination and desulfurization of its own steel plant, a customer needs to build a limestone crushing and sand making production line with an output of about 1,000 tons per hour. After many investigations, he chose to cooperate with Fighter Group.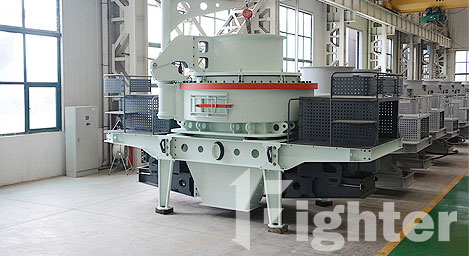 Project Benefits
1.A full set of matching, the quality of the finished product is better
The production line adopts C6X series jaw crusher, HST single-cylinder hydraulic cone crusher, VSI6X series impact crusher and other new high-efficiency complete sets of equipment from coarse crushing to sand making, and the finished grain shape is more in line with engineering standards.
2.High degree of automation, good comprehensive benefits
The entire production line is highly automated, with high crushing efficiency, more stable operation, reduced maintenance intensity and production cost, high quality of finished products, and good comprehensive benefits.
3.With both shaping and sand making, the mode can be switched freely
The main equipment of this project is VSI6X series impact crusher, which has two functions of shaping and sand making. It adopts a new feeding mode design, and the mode conversion is simple.
At present, the project has entered the operation and production stage, and its production scale ranks among the top among the limestone crushing and sand making production lines in the region.