Processing material: blast furnace slag (water slag)
Output: 400,000 tons per year
Finished product use: mineral admixture for concrete
Equipment used: LM Slag Vertical Mill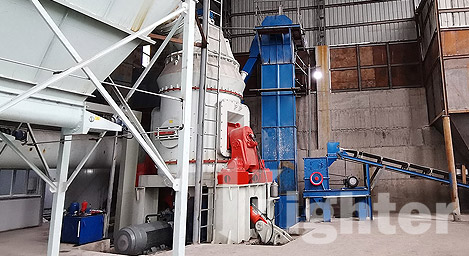 Recently, the production line for the preparation of slag powder with an annual output of 400,000 tons built by Fighter Corporation has been installed! The entire grinding production line of this project was designed by Fighter Corporation, and the main equipment is LM series slag vertical mill. The entire production line is scientifically and reasonably designed, compact in layout, intelligent and environmentally friendly, and truly makes customers feel that the new equipment and new technologies with high efficiency and energy saving bring about economic benefits!
The grinding of slag is an important link in the production of slag powder. The level of grinding efficiency and the quality of grinding directly affect the cost and quality of slag grinding production. As the core equipment in the production process of slag grinding, LM series vertical slag mill of Fighter Corporation integrates fine crushing, grinding, drying, powder selection and conveying, which ensures the continuity and stability of slag powder production and improves slag powder production. grinding efficiency.
If you are interested in slag vertical grinding mill, please click on the online customer service for a detailed consultation.