GROUP
NEWS
introduction of 20tph gypsum grinding mill
As the demand for gypsum products continues to increase, the need for efficient and effective grinding technology has become more important than ever. One of the most popular options for grinding gypsum is the Fighter 20tph gypsum grinding mill, which offers a range of advanced features that make it an excellent choice for both small and large scale gypsum grinding operations.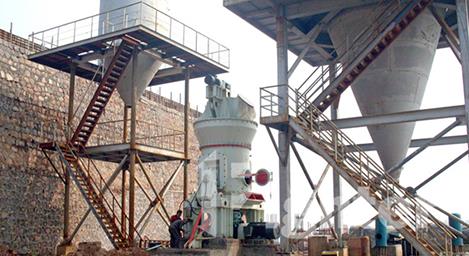 The Fighter 20tph gypsum grinding mill is designed to produce fine and ultrafine gypsum powder, making it ideal for use in industries such as construction, building materials, and cement production. This grinding mill features a range of innovative technologies, including advanced classification systems and high-speed grinding capabilities, which ensure that the product is of high quality and consistency.
One of the key advantages of the Fighter 20tph gypsum grinding mill is its high capacity. With a production capacity of up to 20 tons per hour, this mill can easily handle large volumes of gypsum material, making it an excellent choice for high-volume grinding operations. With its advanced technologies, high capacity, and flexibility, this mill can help improve product quality, reduce costs, and increase profitability.
Related News...
What kind of crusher is used for basalt crushing and sand making?2023-09-24
Sand and gravel crusher2023-09-22
Elevate Your Road Construction Projects with Our Cutting-Edge Grinding Mills2023-09-08
300-500 t/h pebbles and gravel crushing process2023-08-30
200 tons per hour iron ore crushing processing equipment2023-09-24
600 mesh carbon black grinding machine2023-08-27
Barite powder making process and barite grinding mill recommendation2023-08-17
Calcite Grinding And Using2023-08-16