GROUP
NEWS
HPT Series Cone Crusher for Iron Ore Crushing
In modern society, iron ore is a very important material for the development of economy and urbanization. To avoid wasting natural resources and destroying the environment, there is an increasing need for highly efficient and environmentally protected equipment. Based on market needs, Fighter launches the HPT Cone Crusher for crushing iron ore. It enjoys a good reputation from its customers.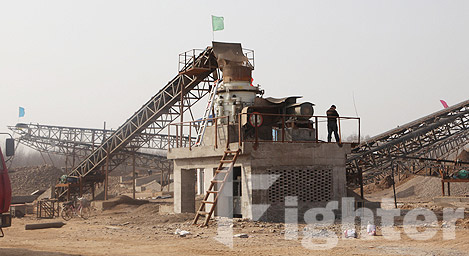 As a professional crusher manufacturer, Fighter examines the cone crusher based on the characteristics of iron ore. This therefore increases the efficiency of production, improves the quality and number of the final product, reduces the investment and guarantees the production of the customer.
If you are interested in the cone crusher for iron ore, click our online services for detailed consultation.
Related News...
What kind of crusher is used for basalt crushing and sand making?2023-09-24
Sand and gravel crusher2023-09-22
Elevate Your Road Construction Projects with Our Cutting-Edge Grinding Mills2023-09-08
300-500 t/h pebbles and gravel crushing process2023-08-30
200 tons per hour iron ore crushing processing equipment2023-09-24
600 mesh carbon black grinding machine2023-08-27
Barite powder making process and barite grinding mill recommendation2023-08-17
Calcite Grinding And Using2023-08-16