GROUP
NEWS
Equipment configuration for 600tph limestone production line
The processing sequence of the 600 tph limestone production line is: large limestone material-coarse crushing-medium and fine crushing-finished sand and gravel.
The equipment configuration list of the 600t/h limestone production line is as follows:
①ZSW600×150 feeder+PE1200×1500 jaw crusher+PF1820 impact crusher+4YK3072 vibrating screen (4 sets)+conveyor;
②ZSW600×150 feeder + PC1716 heavy hammer crusher + (2 PCX 1213 stone shaping machines) + 4YK3072 vibrating screen (4 sets) + conveyor.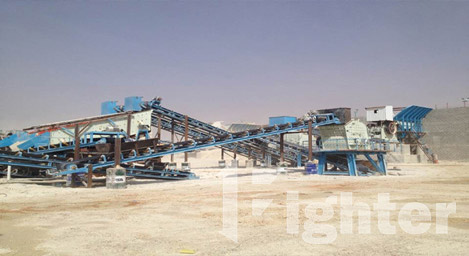 Limestone is a common raw material, and the hardness is not high. In order to facilitate the better choice of customers, the above is the processing of two simple configurations (one device can reach 600t/h, no need to configure multiple sets of the same equipment).If the customer's situation is more complicated, you can directly contact us to tailor it for you and design a feasible processing plan.
Related News...
The equipment for mineral powder production line with an annual output of 50,000 tons2023-11-22
Promote joint construction of green mines and low-carbon development2023-11-16
200-400 mesh calcite grinding equipment2023-11-08
Fighter Russia office moved to Moscow2023-11-02
What crusher is used for bluestone crushing?2023-11-22
The equipment for metal ore processing2023-11-16
Complete vermiculite grinding production line configuration2023-11-15
What equipment should be used for granite crushing processing?2023-10-30