GROUP
NEWS
Application of cone crusher in cobblestone crushing production line
There are many types and models of cone crushers, and they are usually used in various large, mesium and samll stone crushing production lines. Generally, the particle size of the crushes product of the cone crusher is in the range of 3-64mm, which is mainly used for the medium anf fine crushing of stones.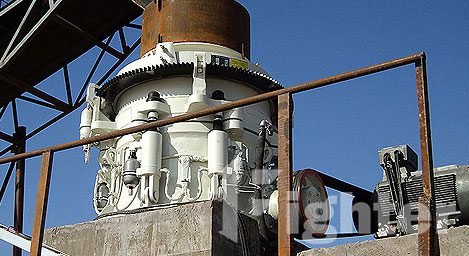 The role of cone crusher in the cobblestone crushing production line is mainly reflected in two aspects: one is stone crushing, and the other is sand production. The actual production case of the cone crusher, to introduce the application of cone crusher in the cobblestone crushing production line.
Customer demand: Making sand from the pebbles in the river
Feeding material: pebbles about 300mm
Discharge: 0-3mm sand, 10-30mm gravel
Capacity: 1500T/D(8H)
Equipment configuration: jaw crusher, cone crusher, sand making machine and related supporting equipment
If you are interested in cone crusher, please click on the online customer service for a detailed consultation.
Related News...
Coal gangue vertical mill2023-01-16
The advantages of Fighter's impact crusher2022-12-30
How to choose coarse crushing equipment in the sand and gravel crushing production line?2022-12-23
Neodymium iron boron powder grinding production line2022-11-25
100 tons per hour dry sand production line2023-01-13
What equipment is needed for the pebble sand production line?
Comparison of crushing effects by different crushing methods
What equipment is suitable for processing in the refractory material industry?2023-01-12