MW ultra-fine mill is a new type of advanced level developed by our company's scientific research personnel on the basis of more than 20 years of experience in milling equipment research and development, aiming at the needs of the development of the milling industry, and absorbing new domestic and foreign grinding technologies and concepts. product.
This machine is suitable for processing various non-flammable and explosive mineral materials with Mohs hardness below 9.3 and humidity below 7%. It is for processing quartz, feldspar, calcite, limestone, talc, ceramics, marble, and granite. , Dolomite, bauxite, iron ore, bentonite, coal gangue, coal and other materials ideal choice, the fineness of the finished material can be adjusted between 0.18 millimeters (80 mesh)-0.010 mm (1250 mesh), partly The material can reach 2000 meshes.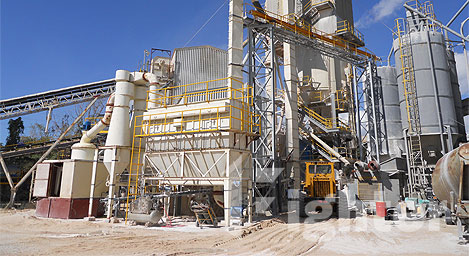 The production capacity is increased by 25% compared with the traditional mill, and the cost is reduced by 15%. The mineral powder is fine and smooth.
Advantages of MW ultrafine grinding mill:
1.Small investment and high return. In the case of the same output and fineness, the price of the high-pressure micro-powder mill is only one-eighth of the jet mill, and the scope of application is larger than that of the jet mill.
2.Low energy consumption. In the case of the same output and fineness, the system energy consumption is only one third of the jet mill.
3.Strong rolling pressure. Compared with other similar mills, the high-pressure micro-powder mill has an increase of 800-1200kg in the grinding pressure of the material on the material under the action of the high-pressure spring.
4.Large feed size and fine output size. The feeding particle size is large, and the one-time average particle size of the discharging material can reach 6.5um ultrafine powder.
5.Good sealing performance. The high-pressure micro-grinding overlap type multi-stage sealing grinding device has good sealing performance.
6.The air path is cyclic, and the purified air flow flows into the blower through the pipe on the cyclone collector, and the dust does not overflow, and it is environmentally friendly and pollution-free.
Please leave your detailed requirements to get quotation and technical parameters.