Carbon black is a black powdery substance with high utilization value. It is mainly used to produce dyes, reinforcing agents, etc. It is widely used in ink, paint, rubber and other industries.
The carbon black mill is developed on the basis of the traditional milling process combined with the most advanced milling technology in the world.
Carbon black mill is also called superfine vertical grinding mill, which can grind stone repeatedly. The equipment is composed of a mill, a dust collector, a high-pressure fan, electrical appliances, and a connecting air duct.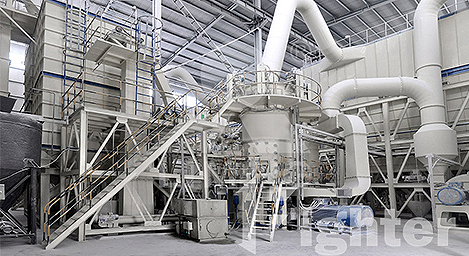 The structure of the carbon black mill is simple and compact, the equipment is a three-dimensional structure, the complete set is strong, and the equipment is very stable during operation, and there will be no material blockage, shutdown, etc. The grinding roller device of the equipment has been reasonably improved, the grinding efficiency has been greatly improved, and the sieving rate has reached 99%.
The equipment is produced by negative pressure operation. During the grinding process of materials, there is less dust and low noise, which can effectively improve its working environment.
Please leave your email for the carbon black mill catalog and price!