GROUP
NEWS
100 tons of granite crushing and sand making production line
After blasting or excavation and hole mining, the bulk raw materials smaller than 910mm are fed to the raw material warehouse by dump truck, and then sent to the jaw crusher for crushing through the rod feeder to obtain semi-finished materials of about 50-180mm .
The semi-finished materials in the first stage are conveyed to the cone crusher through the belt conveyor for medium and fine crushing, and the obtained mixed finished aggregate is sent to the subsequent screening workshop for grading and screening.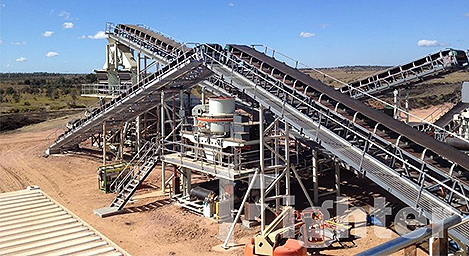 The materials larger than the user's needs are returned to the cone crusher for circular crushing through the belt conveyor, and the qualified finished products that meet the customer's needs are transported to the finished product silo through the belt conveyor.
When it is necessary to produce high-quality sand, the 5-40mm mixed material can be separated from the first screening workshop and transported to the semi-finished product bin of the sand making workshop through a belt conveyor. Then the material is evenly fed to the sand making machine through the vibrating feeder, and the finished product mixture crushed by the sand making machine is transported to the second screening workshop for screening through the belt conveyor, so as to separate the finished products of different particle levels .
Related News...
What kind of crusher is used for basalt crushing and sand making?2023-09-24
Sand and gravel crusher2023-09-22
Elevate Your Road Construction Projects with Our Cutting-Edge Grinding Mills2023-09-08
300-500 t/h pebbles and gravel crushing process2023-08-30
200 tons per hour iron ore crushing processing equipment2023-09-24
600 mesh carbon black grinding machine2023-08-27
Barite powder making process and barite grinding mill recommendation2023-08-17
Calcite Grinding And Using2023-08-16