Most of the raw materials for making gypsum powder come from natural gypsum ore. In the industrial production process, a lot of industrial by-products gypsum or waste residue with calcium sulfate as the main component are also produced. Whether it is natural gypsum powder or industrial by-product gypsum powder, the grinding mill is required. The grinding mill is a direct equipment for grinding solid and massive gypsum into powder, and its performance directly affects the quality of the finished gypsum powder, so its selection is very important.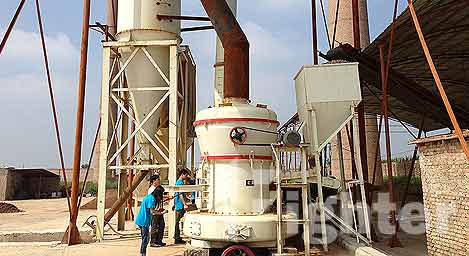 In the current field of gypsum powder making, the european type trapezium mill and the vertical mill are more commonly used choices. Their finished powder range can be adjusted between 80-400 mesh, which meets the demand of 180-200 mesh gypsum powder for construction.
The european type trapezium mill is an upgraded product of a new generation of Raymond mill. It adopts a number of new technologies such as integral bevel gear transmission, increased linkage of grinding rollers, curved blades, and thin oil lubrication. The output is several times higher than in the past. The output of a single machine can reach 3-55 tons per hour, and the energy consumption per unit capacity is lower, which is very suitable for modern large-scale powder processing projects. The vertical mill integrates the functions of crushing, grinding, drying and conveying. The grinding efficiency is high, and the output of a single machine can reach 6-80 tons per hour. In addition to non-metallic ore powder making, it can also be used in the powder making of industrial waste residues such as slag, steel slag, and water slag, as well as the coal powder processing fields such as industrial boilers and lime klins. Compared with the european type trapezium mill, the vertical mill has a larger output and is more suitable for large-scale gypsum powder processing projects. It investment is also higher than that of the european type trapezium mill, which can be reasonably selected according to actual production needs.
If you are interested in gypsum powder grinding mill, please click on the online customer service for a detailed consultation.