GROUP
NEWS
What kind of crusher is used for basalt crushing and sand making?
The main component of basalt is silica, accounting for about 45%. The common color is black or dark green. Because of its dense texture, its specific gravity is heavier than ordinary granite, limestone, sandstone, and shale. It is a hard rock type and is a relatively high-cost material in actual crushing operations.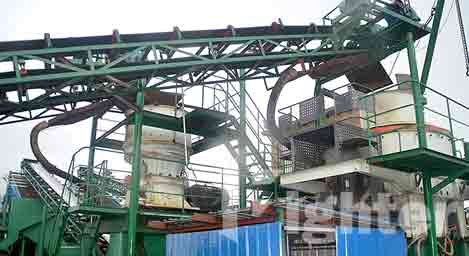 The HPT multi-cylinder hydraulic cone crusher produced by Fighter Corporation is mainly designed to reduce the loss of wear-resistant parts. It has a typical lamination equipment configuration and is designed with the concept of more crushing and less grinding. It has uniform particle size, good stability, and clean cavity. It has the characteristics of convenience and reliable operation, and can meet the requirements of different basalt finished products.
The main crushing equipment models include: PE jaw crusher, HPT hydraulic cone crusher, 5X series vertical shaft impact crusher (sand making machine) and other related production line machines. Fighter Corporation can configure a basalt mobile crushing station to flexibly change production sites to cope with production on complex terrain.
If you are interested in basalt processing equipment, please click on the online customer service for a detailed consultation.
Related News...
The equipment for mineral powder production line with an annual output of 50,000 tons2023-11-22
Promote joint construction of green mines and low-carbon development2023-11-16
200-400 mesh calcite grinding equipment2023-11-08
Fighter Russia office moved to Moscow2023-11-02
What crusher is used for bluestone crushing?2023-11-22
The equipment for metal ore processing2023-11-16
Complete vermiculite grinding production line configuration2023-11-15
What equipment should be used for granite crushing processing?2023-10-30