The Mohs hardness of limestone is not higher than 3.0. It is recommended to choose jaw crusher, impact crusher and other equipment, which can be reasonably selected according to the size of raw materials, production requirements, site condition, and investment budgets.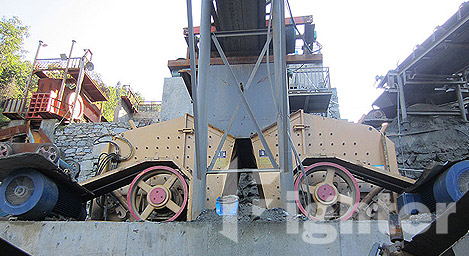 Coarse crushing: jaw crusher
As a coarse crushing equipment, the jaw crusher has a deep crushing cavity and uses a wedge to adjust the discharge opening. The finished product particle size adjustment range is 10-350mm, and the particle size is uniform, which is helpful for the second-stage crushing treatment.
Mediun crushing: impact crusher
The crushing cavity of impact crusher adopts involute high-efficiency large crushing cavity design. After the material is crushed by multiple impacts in this cavity, the particle shape becomes more cubic, which can better meet the production requirements of high-quality aggregates.
Fine crushing: vertical shaft impact crusher
The vertical shaft impact crusher is suittable for high-standard material requirements. The particle size of the finished product is less than 4.7mm ( coarse sand, medium sand, fine sand ), with shaping effect and good grain shape.
If you are interested in limestone crushing equipment, please click on the online customer service for a detailed consultation.