GROUP
NEWS
What equipment is used for iron ore beneficiation?
In the process of iron ore crushing and grinding, the commonly used crushers and mills are jaw crusher, cone crusher and ball mill. Auxiliary equipment includes vibrating feeder, vibrating screen, etc.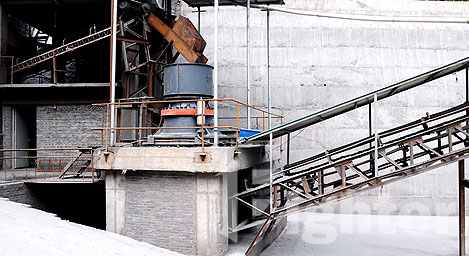 In the iron ore crushing production line, a jaw crusher is used for coarse crushing, and then a cone crusher is used for secondary crushing. Compared with other crushers, the cone crusher has the advantages of high effciency, high output and low maintenance cost. After that, the vibrating sieving machine screens out iron ore of different sizes, the qualified products enter the mill for fine grinding, and the larger iron ore continues to enter the cone crusher for crushing.
Iron ore beneficiation has a very complicated process to ensure higher efficiency and simple operation process. Therefore, for mining, it is very important to choose the right crushing and grinding equipment.
If you are interested in the iron ore beneficiation production line, you can click on the online customer service for a detailed consultation.
Related News...
The equipment for mineral powder production line with an annual output of 50,000 tons2023-11-22
Promote joint construction of green mines and low-carbon development2023-11-16
200-400 mesh calcite grinding equipment2023-11-08
Fighter Russia office moved to Moscow2023-11-02
What crusher is used for bluestone crushing?2023-11-22
The equipment for metal ore processing2023-11-16
Complete vermiculite grinding production line configuration2023-11-15
What equipment should be used for granite crushing processing?2023-10-30