In recent years, metallurgy, building materials, chemical industry and other industries are in the era of technological development and process change. Such as the high wind temperature, fire air volume operation and blast furnace of steel companies. In terms of steel making continuous casting, the technology progress of turntable and electric furnace steel making technology, especially high -power and ultra -high -power electric furnaces. In the building materials industry, such as the continuous development of floating glass production technology and the large -scale glass -soluble ponds, and the introduction of modern foreign cellar furnaces. All this prompts the development and application of new refractory materials.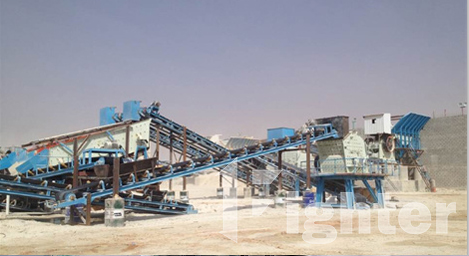 For the processing of refractory materials, various crushing equipment and powder production equipment produced by Fighter, such as the primary crushing mobile jaw crusher, medium crushing mobile impact crusher, European type jaw crusher, PE Jaw crusher, PF impact crusher, sand making machine used in chemical, cement, fire refractory materials, abrasives, architectural materials and other industries, fine crushing high, medium hardness below the medium hardness, rock and refractory materials are all usable. Especially in the refractory materials and mining industries, it has better effects than general crushing machinery. In recent years, it has been widely used in industries such as crushing steel sand. Various crusher has different specifications and different scope of use. At present, primary crushing usually use jaw crusher or cone crusher; medium crushing use standard cone crusher; fine crushing use short -headed cone crusher.
The jaw crusher developed by Fighter is mainly used for medium crushing for various ore and large pieces of materials, and is widely used in industries such as mines, smelting, building materials, highways, railways, water conservancy and chemicals. The jaw crusher is currently a wide range of crushing machines. It has the advantages of large crushing ratio, uniform grain size, low operating cost, simple structure, convenient maintenance, etc. In the following materials, the 750*1060 jaw crusher produced by FIGHTER is a deep cavity equipment. The crushing itinerary is conducive to material crushing, compared with similar products, and has a larger output.