Limestione resources are abundant, and limestone processing projects are more popular. The main component of limestone is calcium carbonate, and the profit of the finished product after choosing the right equipment to process the powder is still considerable. So what equipment is needed to invest in a limestone grinding production line with 50 tph?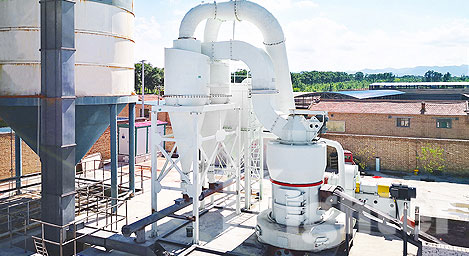 Primary crushing equipment
The jaw crusher is commonly used in coarse limestone crushing equipment. The PEW European Type Jaw Crusher has been continuously improced to meet the needs of materials. It not only has a large crushing ratio, but also produces uniform materials. Users can choose according to their needs.
Secondary crushing equipment
The secondary crushing usually chooses a cone crusher. The limestone is crushed by the jaw crusher and then transported to the cone crusher by a belt conveyor for medium and fine crushing to reach the grinding condition (particle size is about 15-50mm). HPT multi-cylinder cone crusher or HST single-cylinder cone crusher are available.
Grinding mill machine
Raymond mill is usually used when grinding powder. MTW european trapezium mill is an environmentally friendly and high-yield grinding mill equipment, which is very popular because of its high-pass sicving rate and long life.
Other auxiliary equipment
Vibrating feeder, bucket elevator, belt conveyor, dust collector, etc.
If you are interested in limestone grinding prodution line, please click on the online customer service for a detailed consultation.