HOME | CASE | VU aggregate optimization system in Mexico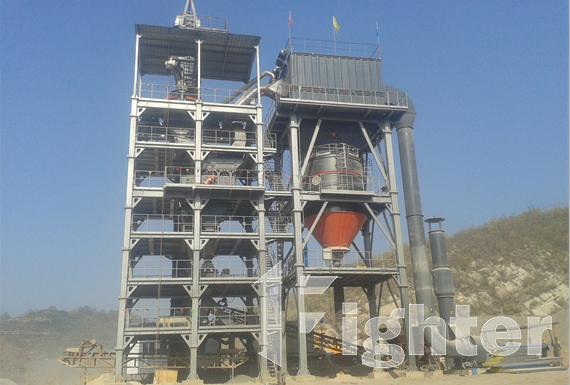 VU aggregate optimization system in Mexico
Equipment: VU120 sand making system
Place of use: Mexico
Processed material: Limestone
Input size: 5-15 mmOutput size: Mx=2.5
Capacity : 75 tph
A building materials processing company in Mexico purchased a dry sand making system from our company and successfully put it into operation at the end of 2015. It solved the problems of traditional wet sand making such as large fineness modulus, low output, and high dust pollution.
Live situation:
The VU120 sand making system is selected as the shaping sand making system. The gravel is crushed through VU impact crusher to eliminate needle-like materials and sharp edges and corners in the sand grains, so that the grain shape reaches the required size. The crushed gravel is evenly fed to the VU mold-controlled screen through the feeder of the conveying equipment. The mechanism sand is classified and the gradation of the mechanism sand is precisely controlled. The unqualified materials are returned to the impact crusher for re-crushing. The excess stone powder is collected by dust collector. The mechanism sand with reasonable gradation through the mold control screen enters the particle optimization machine again for optimization, effectively removing burrs and residual edges on the surface of the semi-finished sand. The mechanism sand that has been re-optimized in particle shape enters the humidification mixer and is mixed with moisture to control the moisture content of the finished sand to further ensure the quality of the finished sand.
Customer reviews:
The entire VU aggregate optimization system production line provided by FIGHTER is reasonably designed, compact in structure, and runs smoothly, achieving maximum production efficiency and minimizing operating costs. There is no dust in the entire production line production process, and excess stone powder is recycled and produced. The gravel and sand have good grain shapes, the sand gradation is reasonable, and the concrete configured in the mixing station is very stable. It also reduces the amount of cement and lowers production costs. In order to facilitate machine maintenance, we are provided with a complete set of user manuals for the machine. This manual accurately labels each component of the machine, which provides great convenience for us to purchase replacement parts.