HOME | CASE | Vietnam 120tph tungsten ore production line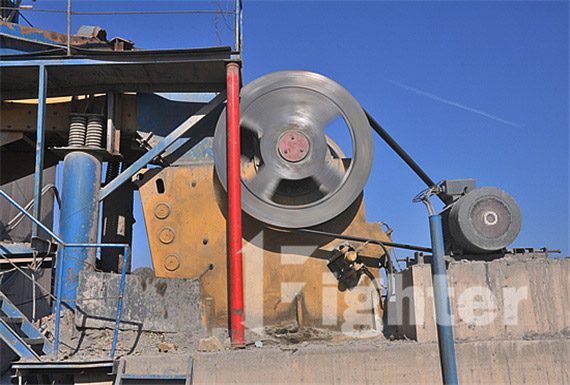 Vietnam 120tph tungsten ore production line
Equipment: F5X1036 vibrating feeder, PE600X900 jaw crusher, HST100 (S2) hydraulic cone crusher, S5X1860-2 vibrating screen
Place of use: Vietnam
Processed material: tungsten ore
Input size: 500mmOutput size: 0-30mm
Capacity : 120tph
The production line crushes tungsten ore and feeds it into X-ray beneficiation machinery, then the materials enter grinding process and beneficiation production line, and finally we will obtain fine tungsten ore. The equipment runs steadily and well, and the overall capacity can reach 120 tons per hour.
Jaw Crusher
Streamlined structure, Convenient maintenance
As the first process of stone crushing line, Jaw Crusher always plays important role. This machine is possess of optimized crushing chamber, heavy eccentric shaft and high manganese steel jaw plate, which takes advantages of high efficiency, strong crushing ability and low investment costs.
Applications: Mining, metallurgy, construction, highway, railroad, and water conservancy, etc.
Advantages:
1.High ratio of crushing
2.Even final size
3.Simple structure
4.Reliable working condition
5.Easy maintenance, 6. Low operating cost
Working Principle
The motor transmits power through belt, drives the moving jaw to do periodic motion towards the fixed jaw by the eccentric shaft. The angle between toggle plate and moving jaw plate increases when moving jaw moves . So the moving jaw moves towards the fixed jaw. The stuff will be crushed in this process. The angle between toggle plate and moving jaw decreases when moving jaw moves down, the moving jaw moves leaves fixed jaw by pulling rod and spring, the final crushed stuff will be discharged from the outlet.
Maintenance tips
1.The machine should be installed on the foundation of reinforced concrete. The weight of the foundation can be approximately 8-10 times that of the machine.
2.The size of discharge outlet should be adjusted according to the stone size and production capacity.
3.The machine is only allowed to start without load.