HOME | CASE | Vanadium Titanium Magnetite Processing Project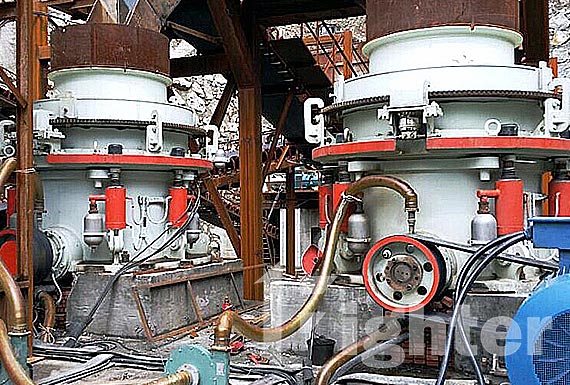 Vanadium Titanium Magnetite Processing Project
Equipment: PE1200×1500 jaw crusher, HPT500 hydraulic cone crusher, YKN3072 vibrating screen
Place of use: Hanzhong City, Shaanxi Province
Processed material: vanadium-titanium magnetite
Input size: Output size: 0-15mm
Capacity : 550-600T/H
Vanadium-titanium magnetite is not only an important source of iron, but also associated components such as vanadium, titanium, chromium, cobalt, nickel, platinum group and scandium, which have a high comprehensive utilization value. Hanzhong City is an important mineral enrichment area in Shaanxi Province and an important distribution area of vanadium-titanium magnetite.
The vanadium-titanium magnetite is transported through a vibrating feeder to a PE1200×1500 jaw crusher for primary crushing. The crushed material is sent to HPT500 hydraulic cone crusher for fine crushing, and the crushed material is sent to the YKN3072 vibrating screen. The qualified finished materials are separated, and the unqualified ore materials are returned to the cone crusher and crushed until they meet the specifications.
Customer Reviews
After comparing multiple vendors, the Fighter Corportation was finally decided. Now it seems that the original choice was wise. Since the production line configured by Fighter Corportation was put into production, there have been basically no problems, and the quality is guaranteed, which has created very substantial profits for us. The engineers not only regularly check the equipment, but also teach us a lot of common sense of maintenance, which has benefited a lot.