GROUP
NEWS
There will be strict regulations on the exploitation and utilisation of sand and gravel
With the development of society, the global demand for sand has tripled, reaching 40-50 billion tons every year. The construction of river sand and gravel mining reduced sediment transport, resulting in reduced sediments in river deltas and accelerated beach erosion.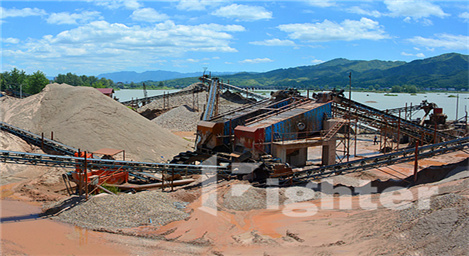 At present, some areas have implemented regulations that prohibit sand mining, and a large amount of engineering sand has to be procured internationally. This has spawned some illegal mining activities beyond national boundaries, and the problem of sand mining is rapidly becoming a global problem. In areas where sand and gravel resources are scarce, international trade in sand and gravel is expected to increase by 5.5% per year. A new report by the United Nations Environment Program shows that the exploitation of sand resources urgently requires global cooperation.
Sand and gravel are the second largest resources mined and traded after water resources in the world. Due to different regulations on sand mining around the world, some areas that are extremely important to biodiversity and ecosystems have become more vulnerable due to sand mining. Sand stealing offshore will also lead to the loss of beach sand, which in turn endangers local development and residents' lives.
To meet the global demand for sand without harming the environment, effective policies and management are required. The report recommends adjusting the existing sand mining standards and planning sand production and consumption according to national conditions. It is understood that the United Nations Environment Assembly has passed new mineral resources governance resolutions, including calls for sustainable measures for sand management.
Related News...
Coal gangue vertical mill2023-01-16
The advantages of Fighter's impact crusher2022-12-30
How to choose coarse crushing equipment in the sand and gravel crushing production line?2022-12-23
Neodymium iron boron powder grinding production line2022-11-25
100 tons per hour dry sand production line2023-01-13
What equipment is needed for the pebble sand production line?
Comparison of crushing effects by different crushing methods
What equipment is suitable for processing in the refractory material industry?2023-01-12