The vertical mill has mature grinding technology. It integrates crushing, drying, grinding, grading and conveying. It can be widely used in cement, electric power, metallurgy, chemical, non-metallic mining and other industries, and focuses on non-metallic minerals and coal. Three major areas of powder and slag.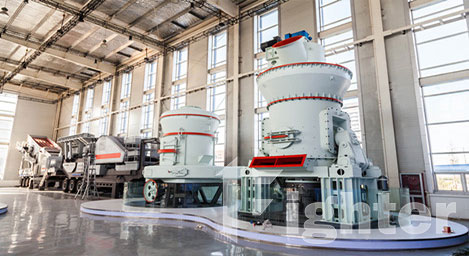 The main functions of vertical mill:
1. Fine grinding function: This is also the most important function of the vertical mill. It is used in fine grinding and ultra-fine grinding of materials. It is very popular in industries such as metallurgy, building materials, chemicals, medicine, cosmetics and mining.
2. Mixing function: vertical mill equipment can be used to mix materials, which can make materials fine and enhance the mixing effect of materials.
3. Shaping function: In the powder industry, some industries require powder to have a certain shape. For example, quartz sand is required to be approximately spherical when used as molding sand, silicon carbide, zinc oxide and diamond; sillimanite is required to be needle shape. Vertical mills can help these areas to achieve shaping functions.
4. Stripping function: Some materials are not enough to be finely ground. They need to be stripped layer by layer to maintain the flake structure before subsequent use. For example, mica, graphite, kaolin, etc., this is the case. The vertical mill has the function of peeling off. The operating parameters can make the diameter of the flake as large as possible. This is also an important function of vertical mills.
The features of vertical mill:
1. Low investment cost
The vertical mill integrates crushing, drying, grinding, grading and conveying, with less system equipment, compact structure and small building area. The floor space is 70% of the ball mill and the building space is about 60% of the ball mill system. At the same time, it can realization of open-air layout greatly reduces construction costs and can reduce comprehensive investment costs.
2. High grinding efficiency
Because the vertical mill adopts the principle of material layer grinding, the power consumption of the grinding system is 20%-30% lower than that of the ball mill. Compared with the ball mill, the energy consumption can be reduced by 30%-40%.
3. High degree of automation
The vertical mill can adopt a fully automatic control system, which can realize remote control, easy maintenance, simple operation and reduce labor costs;
4. Environmental protection and energy saving
The whole vertical mill system has low vibration and low noise, and the system is sealed as a whole, running under full negative pressure, with little dust, and the working environment is clean. Moreover, the vertical grinding roller and the grinding disc are not in direct contact, so the noise is about 20-25 decibels lower than that of the ball mill, which is an energy-saving and consumption-reducing grinding equipment.
5. Reliable performance
The grinding roller limit device is adopted to avoid the vibration caused by the material breaking; the new type grinding roller sealing device has more reliable sealing performance.