GROUP
NEWS
The importance of nickel slag vertical mill in the nickel iron slag industry
Nickel-iron slag is a good aggregate for the synthesis of inorganic polymers. Under suitable conditions, it can even produce a cementitious material with compact internal structure, extremely low water absorption, and compressive strength of up to 118MPa. To meet these conditions, the nickel slag vertical mill is an indispensable link. Nickel slag vertical mill is a combination of fine crushing, grinding, drying, powder selection and conveying. It can grind nickel slag into powder. Its specific surface area can reach 480-500㎡/kg to ensure that the activity of nickel slag is greater. Studies have shown that nickel slag powder can be added to cement clinker. According to the national standard, its addition amount can reach 8%, and nickel iron slag has pozzolanic activity, and the addition amount of cement can reach 30%. Experts in the industry have done many research experiments. The results show that nickel slag, like steel slag and slag, can produce clinker cement, and nickel slag has very good activity, which is slightly better than steel slag.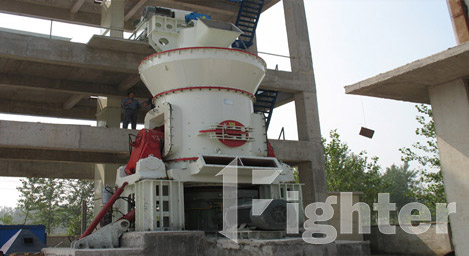 It can be seen that the treatment of nickel slag through innovation and optimization of the grinding process and equipment is an important way to improve the activity of nickel slag and promote the wide application of nickel slag in the field of building materials. As a new type of energy-saving grinding equipment, the nickel slag vertical mill is undoubtedly an effective and highly feasible method for the deep treatment of nickel slag. The nickel slag powder after grinding by the vertical mill has a wide range of uses, which can solve the problem of land occupation and pollution,and also increase the comprehensive utilization rate of ferronickel slag.
Related News...
Coarse crushing equipment C6X series jaw crusher2023-06-09
Fighter crawler mobile crusher2023-06-07
GF series vibrating feeder2023-05-31
10-50 t/h LM vertical mill for processing coal
Which equipment should be used for medium and fine crushing?
Vertical mill for slag grinding production line
How to configure a complete basalt crushing production line?
Limestone Grinding Machines2023-05-12